Throughout 2016 the High 5 Events team will suggest some great Travel Apps, designed to make your experience of traveling, booking flights, hotels and restaurants way easier than ever before. We will blog about them below, with the newest reviews always at the top.
This weeks Travel App is: Tipulator
Leave 10% on the table after a meal in Tokyo and your generosity will cause offence; do the same in New York and you'll be called a skinflint. Thankfully, wherever you go, there's this: a nifty tip calculator to help the mathematically challenged split bills and tips while neatly sidestepping social embarrassment. Note that it doesn't tell you the standard tip rate for the country – you'll need to look that up separately.
Available on iPhone + iPad (free) and Android (free)
* Type to translate 90 languages
* Use your camera to translate text instantly in 26 languages
* Two-way automatic speech translation in 40 languages
* Draw with your finger as a keyboard alternative
* Download language packs for when you're traveling, or if your connection is expensive or slow.
* Star and save translations for future reference
* Take pictures of text for higher-quality translations or for languages not supported by instant camera translation

Some features not available in all languages.
Translations between the following languages are supported:
Afrikaans, Albanian, Arabic, Armenian, Azerbaijani, Basque, Belarusian, Bengali, Bosnian, Bulgarian, Catalan, Cebuano, Chichewa, Chinese (Simplified), Chinese (Traditional), Croatian, Czech, Danish, Dutch, English, Esperanto, Estonian, Filipino, Finnish, French, Galician, Georgian, German, Greek, Gujarati, Haitian Creole, Hausa, Hebrew, Hindi, Hmong, Hungarian, Icelandic, Igbo, Indonesian, Irish, Italian, Japanese, Javanese, Kannada, Kazakh, Khmer, Korean, Lao, Latin, Latvian, Lithuanian, Macedonian, Malagasy, Malay, Malayalam, Maltese, Maori, Marathi, Mongolian, Myanmar (Burmese), Nepali, Norwegian, Persian, Polish, Portuguese, Punjabi, Romanian, Russian, Serbian, Sesotho, Sinhala, Slovak, Slovenian, Somali, Spanish, Sundanese, Swahili, Swedish, Tajik, Tamil, Telugu, Thai, Turkish, Ukrainian, Urdu, Uzbek, Vietnamese, Welsh, Yiddish, Yoruba, Zulu
As Featured On The App Store's "Best New Apps", The Washington Post, BBC, LA Times, Lifehacker, Fast Company's Co.DESIGN, and The Next Web.
"A Travel App That Practically Packs Your Bags For You"
Never Forget Your ______ Again!
PackPoint Premium has all of PackPoint's best features - TripIt integration, Evernote sync, custom activities creation, and more!
PackPoint is an intelligent packing app and packing list builder for serious travelers. PackPoint will tell you what you need to pack based on length of travel, weather at your destination, and any activities planned during your trip.
Punch in the city you're traveling to, the departure date, and the number of nights you'll be staying there.
PRO TIPS:
- Check out the Customize menu within PackPoint for more features
- Swipe left to remove an item from your packing list
- Tap the "+" sign to change quantities for each packing list item
- Check off "Repeat Basics" if you're willing to repeat wearing basics like shirts and pants
- Check off "Laundry" if you will have access to laundry facilities
PackPoint will build a packing list for you that takes into account:
- Business or Leisure travel
- Activities you plan on doing
- What you need for an international trip
- Warm weather clothes
- Cold weather clothes
- An umbrella if the forecast calls for rain
Available on iPhone + iPad (£2.29) and Android (£2.33)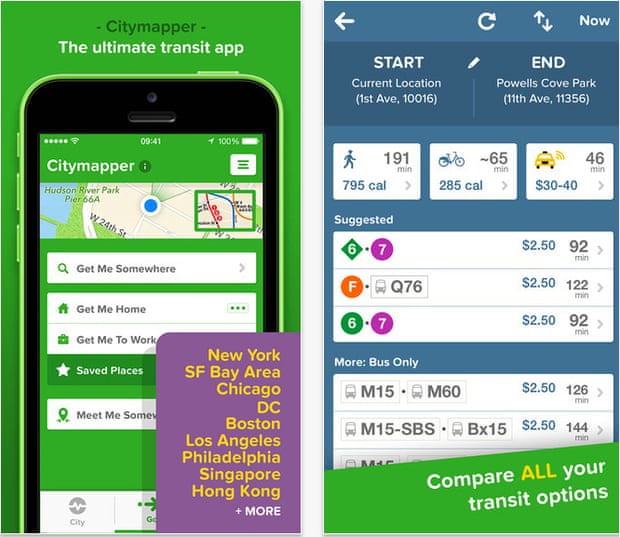 Don't bother paying up for one of the many currency conversion apps out there in the digital hinterland, this app is slick, easy to use, and best of all, as it uses live currency rates it's completely accurate. It's been downloaded more than five million times to date, so don't even think about hopping on a plane without it.
Available on iPhone + iPad (free) and Android (free)
Stay.com is a website that lets you explore new travel destinations and cobble together a loose itinerary for what you might want to see, do, and eat when you arrive.
Technically dubbed City Guides, Offline Maps, but more commonly known as the Stay.com app, it moves all that functionality onto your smartphone and then saves much of it for you to use offline.
You can plan new trips from the app, as well as import itineraries you've designed on the website. The offline functionality, including maps, make Stay.com a superb resource for international travelers, although the suggested things to see and do can be bland at times.
Available on iPhone + iPad (free) and Android (free)
This clean-looking solution does everything you'd ever need it to, aggregating fares from airlines and the big travel sites to bag you the best deal. For those really keeping an eye on the purse-strings, there's also the option to pin your search to your start screen and keep an eye on price fluctuations. Use it in conjunction with an app like Yapta, which holds cheap prices for a small fee, and you'll be on easy street. Neat.
Available on iPhone + iPad (free) and Android (free)